At Verana Networks, we are building an innovative 5G radio access network (RAN) solution for mmWave spectrum. We believe that what we are building is pretty awesome but we know that we will not succeed without regulators who make mmWave spectrum available, service providers who want to use it, and a vibrant ecosystem of complementary products, like mmWave 5G handsets and customer premises equipment. No surprise then that we are rooting for everyone in the mmWave 5G market — service providers, chip suppliers, handset OEMs, and yes, even our competitors!
The purpose of this post, and subsequent ones that I will publish at the beginning of every quarter, is to share the progress that the mmWave 5G industry made in the previous quarter. I hope you find these posts useful.
Gigabit to the home with 5G mmWave
Broadband to the home at gigabit speeds (Gigabit FWA) is one of the most promising applications of 5G in mmWave spectrum and last quarter, this application just got some more wind behind its back with the commercial availability of high-power CPEs based on Qualcomm's QTM527 mmWave antenna module. This antenna module enables CPEs that can transmit beams at an effective power of 40 dBm, 50x stronger than what regular handsets do.
On August 31st, Qualcomm, Casa Systems and Ericsson announced that they were able to establish a mmWave 5G call at a distance of 3.8 km. On September 17th, US Cellular announced that they had used the same Qualcomm CPE design and Ericsson network equipment to establish a 100 Mb/s 5G call at a distance of 5 km. And on September 29th, Verizon commercially launched its much-anticipated high-power 5G FWA CPE based on the QTM527.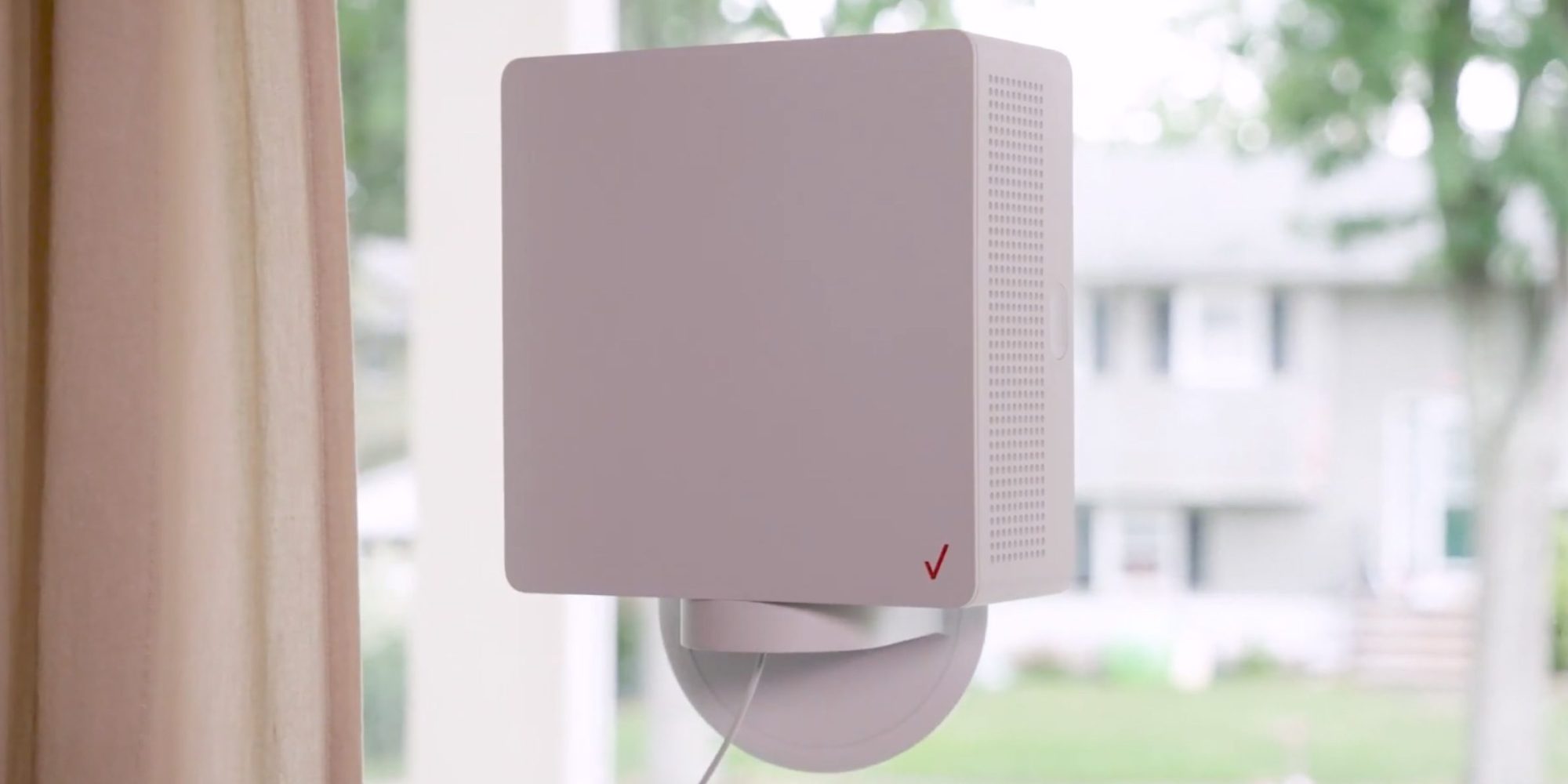 Though the announcements by US Cellular, Ericsson, Casa and Qualcomm focused on extended range, Verizon's announcement showcased another benefit of increasing the CPE's transmit power and receive gain — the ability to place the CPE behind a window inside a home. This means that subscribers, when assisted by a software application that helps them locate the right window inside their home, can now self-install a 5G FWA CPE (see Verizon's video). This is great for subscribers and great for the wireless operator's business case.
In addition to announcing this new 5G CPE, Verizon also announced that it is extending its 5G Home Internet service to Minneapolis and St. Paul, bringing the total number of cities served to eight. Verizon has not reported the number of 5G home subscribers but it is probably in the thousands, a tiny fraction of the approximately 5M subscribers to its FIOS service, or the approximately 100M broadband subscribers in the US. But all big things start small, don't they? At least three other carriers talked about plans to launch mmWave 5G based home Internet service in Q3'2020 — US Cellular, TIM, and Fastweb, a subsidiary of Swisscom.
So many great mmWave 5G smartphones
mmWave 5G is becoming a must have in high-end smartphones sold in the US market. At the beginning of Q3, Samsung, OnePlus, LG and Motorola offered one or more models of mmWave 5G capable smartphones. On July 16th, Samsung launched its Samsung's Galaxy A71 5G UW handset on the Verizon network, its latest and at $649, its most affordably priced mmWave 5G phone. Soon after, Motorola announced that MTS had completed testing its Edge+, a mmWave capable 5G phablet it had launched in the US this April. At the end of the quarter, Google announced that two Pixel phones that operate in mmWave bands, the Pixel 4A 5G UW (priced at $599) and the Pixel 5 (priced at $699) will be available for sale in Q4'2020. And it is widely anticipated that the iPhone 12 "Pro Max" will support mmWave 5G when available. (Update: On Oct 13, Apple announced that all four iPhone 12 models available in the US will support mmWave 5G in 28 GHz and 39 GHz bands. More on this, and my experience with a mmWave capable iPhone 12 in Verana's Q4 newsletter!)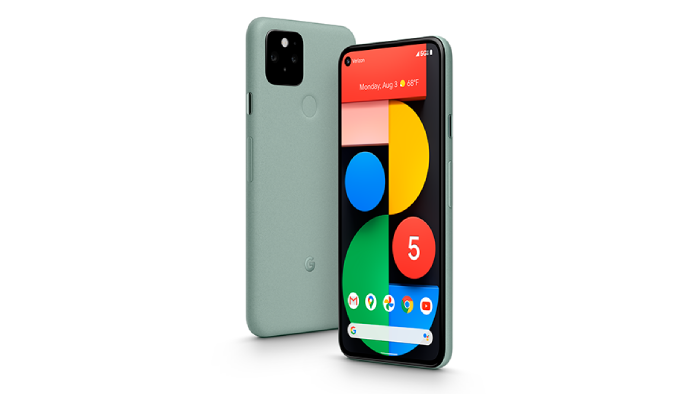 Still, Samsung's decision to tradeoff mmWave 5G support with 4GB of RAM on its S20 device, and Google's decision to charge a $100 premium for its mmWave capable models demonstrates that adding mmWave 5G to a device can add substantial cost or forces design tradeoffs. And considering that mmWave 5G service is still very limited, many consumers may balk at paying the premium. A possible solution — business customers.
Speed and performance for business applications
Many carriers are targeting business customers with the mmWave 5G services and premium handsets. When AT&T launched its mmWave 5G service (called 5G Plus) in 2019, it was only available to enterprises, though AT&T extended it to all customers in March 2020. In September, SK Telekom announced that when it will launch its mmWave 5G network next year, it will focus on enterprises and offer it with its 5G Core Network (standalone or SA mode).
Carriers are also making mmWave 5G more attractive to enterprises by offering private 5G networks in this spectrum. On September 16th, Verizon announced that it had recently completed lab trials with Corning and begun lab trials with Samsung on new 5G mmWave in-building solutions which, when commercially launched, will provide 5G mmWave coverage "inside facilities such as hospitals, manufacturing facilities, schools, ports, retail stores and more". Samsung, in a follow-on announcement on September 24th, talked about how its mmWave 5G small cell, called Link Cell, could be used along with its virtualized 5G core and MEC products for private enterprise applications. For enterprises that want the flexibility of wireless connectivity with the speed, latency, and reliability of wired connections, mmWave 5G may soon be a solution.
Rome wasn't built in a day
At Verana we believe that we are still in the early days of mmWave 5G. The only application that really benefits from the speed and capacity delivered by mmWave 5G today is residential broadband (aka gigabit home Internet) and with high-power CPEs, its business case is improving. Slowly but surely, mmWave 5G capable handsets are making their way into the hands of consumers and enterprises and as they do new applications that benefit from 5G's speed and latency will emerge.
At Verana Networks, we will keep tracking the market, and working hard to build our solution. If you found this post useful and would like to stay in the know, do follow Verana Networks on LinkedIn. I welcome your comments, questions and feedback!